Your property marketing website is the heart of your online marketing strategy. It's the one place online where you can have total control over your branding. ILS syndication and Google page results still play a crucial role in boosting your online visibility, but your website is the only asset that's totally yours.
For that reason, the responsibility to keep it updated and relevant is also on you. Check out these simple ways you can improve your property marketing website.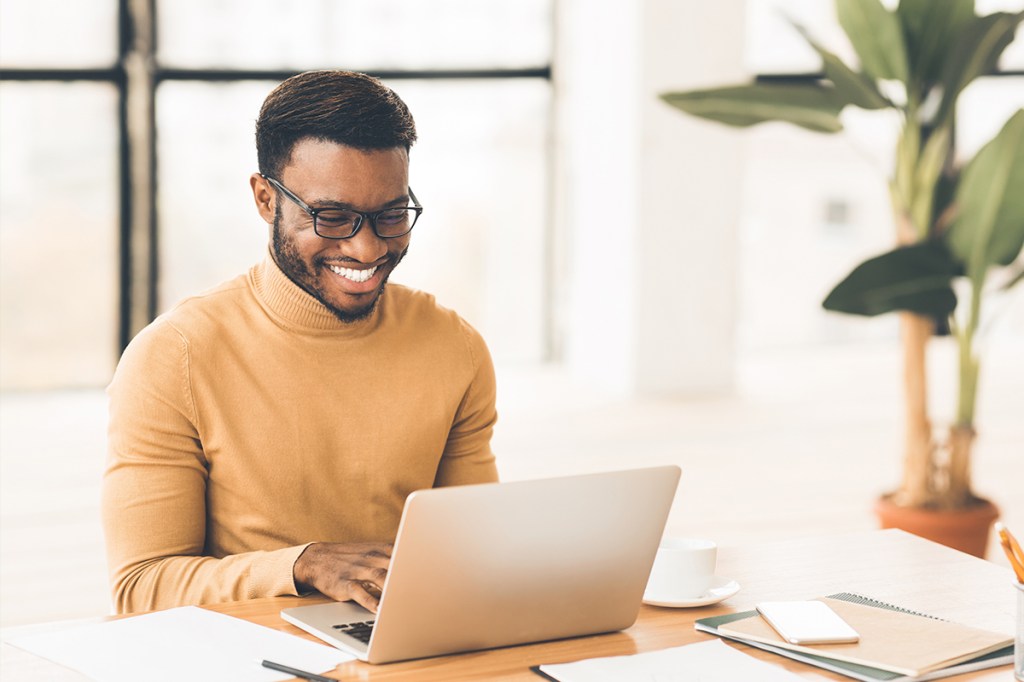 1. Company information
Your website is a portal to legitimacy. With a good online presence, you instantly come off as being more credible and trustworthy. Reinforce that sense by providing updated company information:
Corporate & property names
Relevant addresses, phone numbers, emails, etc.
Hours of operation
Locations served
Important policies
Relevant property information (amenities, photos, floor plans, etc.)
It should be easy to learn about your properties and find out how to get in touch with you. Some property managers feature a contact form connected to their work email. This lets you respond through your property management software. If you have a CRM tool (available in Yardi Breeze Premier), a task can be automatically created there as well. That's the easiest way to automate follow-up with prospects.
2. Consistent branding
In business, successful and consistent website branding reinforces the look, feel and experience you create for customers. It also makes you more memorable and likely to get return visitors (which in turn can become more leads). As online tech becomes the norm, a virtual experience is going to be just as important as the in-person experience. That means the colour scheme of your site, communication style, images used, etc. should all reflect your brand as you'd want to see it in person.
3. Available units
Have a vacant unit or home on an ILS such as RentCafe? Promote it on your website as well. You can also include layouts of units that aren't currently available, just so people can see what you have to offer. You may even be able to go a step further and let prospects trigger a notification should their preferred unit/layout become available. Don't forget, if you collect their info and opt'ed in for marketing communications, you're able to stay in touch and nurture the lead.
4. Blog
Every multifamily housing provider should have a property management blog. Blogs serve several functions on your property marketing website. Here are a few reasons to maintain one:
Welcome newcomers
Deliver important messages and time-sensitive information
Make your business easier to find on search engines (aka Google)
Post them as social media content
Blog content can be reused all over your property marketing. It can include upcoming events, local news, helpful tips for renters, local dining ideas, planned renovations, etc. Just keep in mind that you need to keep it updated. You wouldn't want people to think you stopped caring or doing business altogether.
5. Your property newsletter
As with your blog, showcasing your newsletter on your website lets you show off how dedicated and responsive you are as property manager. It's a great way to communicate important information and developments with renters. Adding your newsletter to your website makes it easy to find for residents, especially those who tend to lose it in their inbox. Prospects will get a glimpse of your management style as well.
A few additional tips to making your newsletter all it can be:
Keep things simple and professional by emailing it from your property management system
Include recent blog content and links
Add a video for extra engagement
Include fun incentives like movie tickets, giveaways and anything else you can think of
6. Neighbourhood guide
Many property listings including brief descriptions of the neighbourhood (e.g., distance to restaurants and transportation, nearby schools and parks, etc.). Your website can go a step further by including a deeper guide to the neighbourhood. This is especially useful for transplants who aren't familiar with the surroundings. Help them feel comfortable with the location of your property, and they might reward you by being great tenants.
7. Mobile friendly design
Every year, the percentage of online activity coming from mobile devices increases. Every website should function as well on mobile as it does on a laptop. This doesn't just happen on its own, however. It has to be done intentionally by someone who knows what they're doing. Otherwise, the website will probably run poorly and look bad on mobile. You're bound to lose prospects if that happens.
Professional web designers often cite the importance of building websites with what they call responsive design, which includes mobile friendliness. Responsive design ensures that images and text load correctly, the site works for different window sizes and on different devices (mobile compatibility is key), loading times are kept to a minimum, etc. It's not easy to do this one your own, unless you know what you're doing. However, if your property marketing site is designed by experts, you can be certain that it will feature responsive design.
8. Let professionals design your property marketing website
There are hundreds of marketing services out there that can help you. This strategy makes your site functional, but that's just the bare minimum — your brand is worth more than that. Let professionals make your site as attractive, SEO optimized and user friendly as possible.
If you need an affordable and proven partner to get your site up and running, Yardi has dedicated teams of web designers who can build your property marketing site for you. Just something to consider if you're looking to get the most out of your online presence.
9. Links to your corporate website & other property websites
If you manage multiple properties, each with its own marketing website, you want them united under your corporate branding. Always link out to your other properties as well as your company website. This allows prospects to explore the "personality" of your other locations. It also helps potential investors see what a great property manager you are.
Want to learn more about marketing technology options? Watch our RentCafe for Yardi Breeze Premier webinar on demand.