Here's something you might not know: The oldest renters in Generation Z turn 25 in 2021. That's a significant marker, as it's a time many young people will be leaving the nest, renting apartments and advancing their careers.
Generation Z renters will affect property management in a big way, and your competition is already competing for their attention. We used a survey from our friends at RentCafe to see how Gen Z is making waves in the rental industry.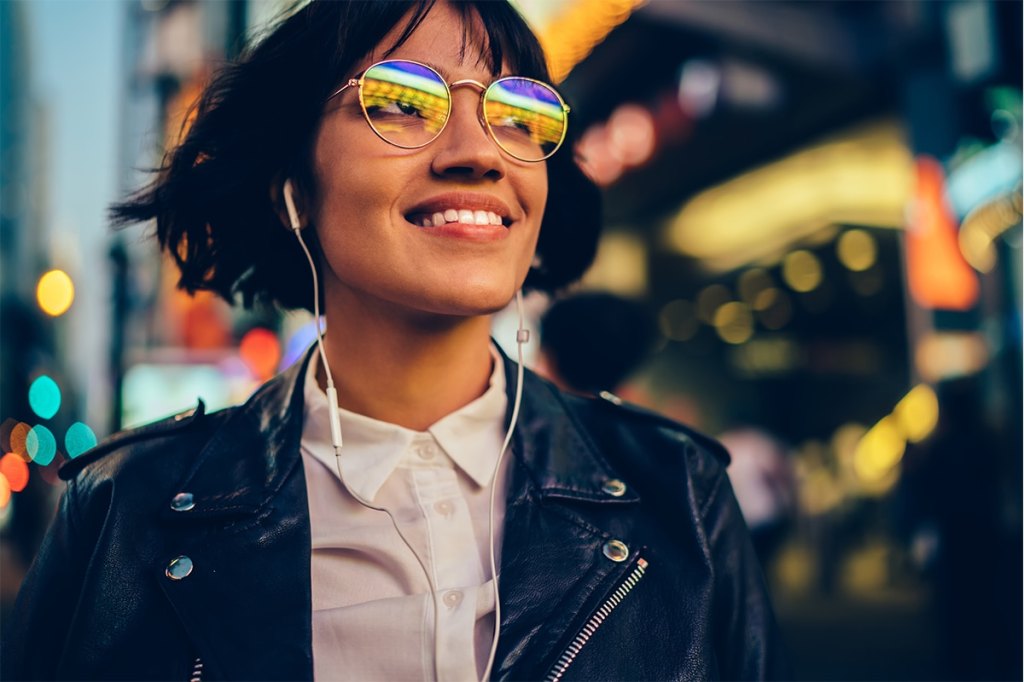 This article covers the ways Generation Z:
Uses social media
Uses technology in their living spaces
Checks online ratings and reviews
Looks for a balance between quality and affordability
If you understand how this generation thinks, you'll be able to reach them before your competition. Let's get started.
Gen Z renters are found on social media
Instagram is an increasingly popular social media channel, and Gen Z is leading the way. As indicated in the RentCafe survey, 36% of Generation Z says Instagram is their favorite media channel (followed by 17% who prefer Facebook).
Interestingly, all other age groups prefer Facebook. This is evidence that property management businesses should have a marketing presence across multiple social media channels. That's the only way to ensure as many people as possible see your properties.
DON'T FORGET ABOUT GOOGLE
Google is the most popular apartment-finding tool. According to the survey, 39% of Gen Z renters start their apartment search on Google — that's more than any other age group. To make sure your properties are easy to find on this search engine, you may need one or more tools at your disposal:
Online search engine marketing (SEM) ads that appear at the top of your search results.
A professionally designed website for your business and possibly individual properties: Yardi can even build sites for you.
But Google isn't the only way people are finding apartments online …
Second in popularity are apartment search websites such as RentCafe.com. These sites are used by 27% of Gen Z apartment hunters.
Pro tip: Yardi Breeze Premier users get free access to RentCafe. This makes it easy to syndicate your listings across other major sites as well.
Technology is central to their choice of housing
According to RentCafe, 62% of Gen Z renters rank apartment technology as being either very important or extremely important. And the number one feature they requested could be one of the easiest amenities for you to install: high-speed internet.
So, while parking spaces, fitness areas and on-site laundry facilities matter to Gen Z, it's good internet that remains the biggest draw.
Other techy offerings matter to Gen Z as well:
Smart locks
Wi-Fi controlled thermostats
Energy-efficient appliances
Online and text-based rent payments
Mobile-friendly maintenance requests
Property ratings & reviews matter
Gen Z renters are avid readers of online property reviews. So, once they see your ad on Google or find you on social media, their next move is to gather information from current and former renters.
Getting positive property reviews takes a little work on your end. People rarely need to be prompted to write a negative review, which sometimes makes it easier to collect bad reviews than good ones.
But don't panic!
There are many opportunities to ask a resident to leave a review. Did you complete a maintenance task in a timely manner? Ask for a review. Did you work with them on rent assistance or some other problem? Ask for a review. You might be surprised how willing people are to help you out.
Pro tip: Never request a positive review. That can sound pushy. Instead, use neutral language but choose opportunities to ask when of course the review will be positive.
There's a sweet spot for quality & affordability
It should come as no surprise that price matters to Gen Z renters. Even the oldest ones are still in the early stages of their careers, so affordability will be top of mind. However, no one wants to live in a room that feels like a dimly lit closet.
In other words, quality matters. The RentCafe survey indicates Gen Z renters may care more than other generations about the quality of their apartment and the quality of the building.
Final thoughts
As Gen Z's earning and spending power increases in the years to come, we might see a new type of renter: a group of tech-savvy, research-focused, confident individuals with money to burn. Won't that be something?