Are your rental listings attracting prospects? When you're marketing your properties online, there are certain messages you want to avoid. There are also specific words that you might think will attract renters but can leave a negative impression on readers.
But we're not going to simply tell you what not to do. We'll round out the article with some tips on what you should say when marketing your properties online.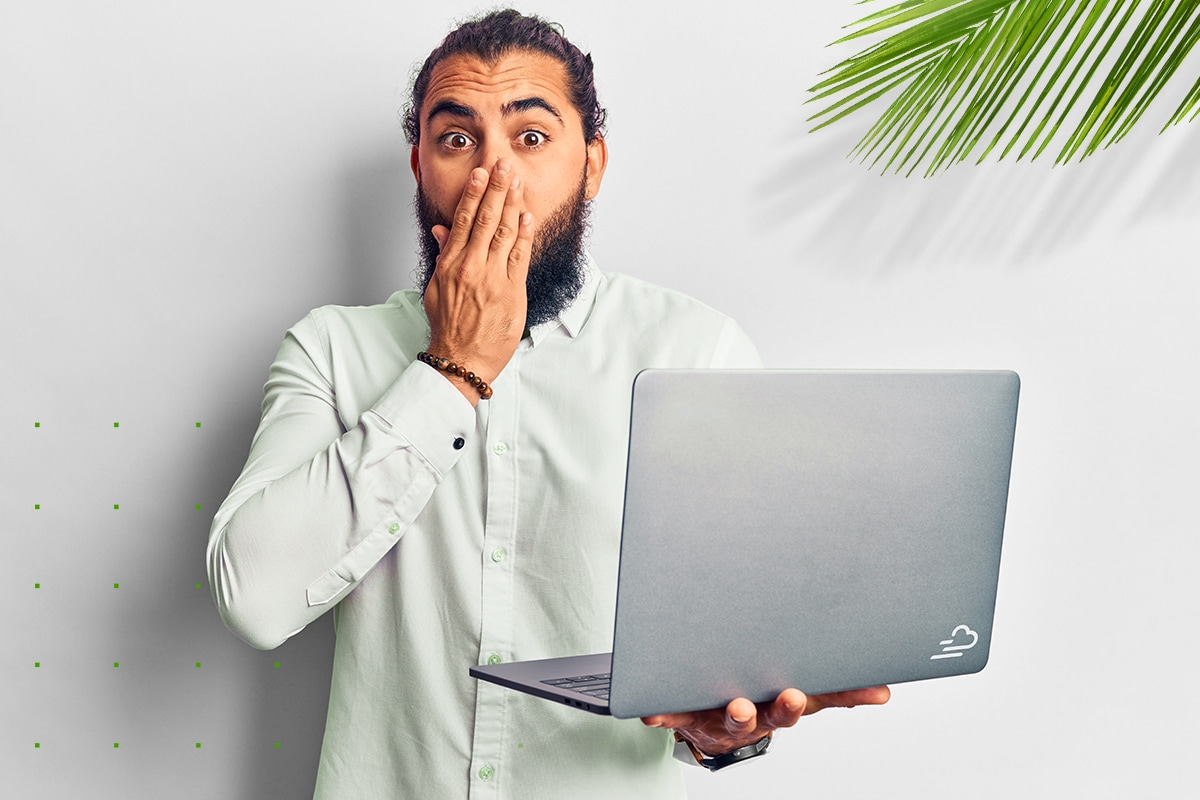 Messages to avoid in your online rental listing
DON'T ASSUME WHAT THE READER LIKES OR DISLIKES
"Our properties offer great throwback designs to a simpler time."
Maybe your prospects and residents aren't into old-fashioned décor. In other words, you're accidentally telling them to move along and look for something else.
Instead, ask each prospect what they're looking for, then highlight their interests throughout your communications, property tours, etc.
AVOID PUTTING DOWN YOUR COMPETITION
"We're much more affordable than several other properties across the street."
This is almost like giving free advertising to your competition. Wouldn't you want to see if those higher-priced units come with bonus amenities that make the extra cost worth your while?
It's also a bad look to be negative. Stick to marketing your own property and show everyone why they should rent with you. If you just renovated several vacant units while your competition lags, focus on how great your improvements are. Don't even mention the folks "down the street."
NEVER MAKE EXCUSES
"We haven't had time to redo the carpeting, but that's why this unit is such a great deal!"
If any aspect of your property isn't up to snuff, make it a priority to renovate and improve those items. If you have photos that show old or ragged carpeting, for instance, explain that you have plans to change the carpeting before anyone moves in.
ONLY SAY YOU'LL DO SOMETHING OR PROVIDE A SERVICE YOU KNOW YOU CAN DO
"Have friends who want to live here? Let's get together to work it out."
It's never a good idea to try to sell someone on a feature or idea you can't provide as a certainty. If we go with this example, you have no way of knowing that prospective renters will pass a credit and criminal background check. This is a perfect of example of what not to say when marketing properties online.
Pro tip: It's always a good idea to ask for references. Just don't make promises you can't keep.
DO NOT MAKE ULTIMATUMS
"It might be a noisy neighborhood, but that's the price you pay for such a great location."
Never ask anyone to make a sacrifice. You might as well be challenging your prospect to keep looking until they find their dream home. On the other hand, if the prospect has a concern, acknowledge what they're saying, then contrast it with positive features of the property that offset the negative.
Other words to avoid in online property marketing
"COZY"
It's well-established at this point that this word sounds like a substitute for "small" or "cramped."
"CHARMING"
Like cozy, this word sounds like you're covering something up. Are you putting a positive spin on a tiny, unrenovated kitchen? That's not charming. It's undesirable.
"CLEAN"
This should be a given. How dirty was it before?
"UNIQUE"
Do you mean no closets? Angled walls?
"VINTAGE"
Old. If you are referencing a particular style — like mid-century modern — say so!
"MOTIVATED"
Why? Some people are just casually browsing rentals. However, you might be able to motivate them with the perfect strategy, which includes knowing what not to say in your online property marketing.
Smart & impactful words to use in online property marketing
"YOU"
Use "you" as your pronoun in any descriptive sentences to give the reader a sense of ownership already. Write like you are talking to a person who will probably move in. "You will see breathtaking mountain views from your kitchen." "You can get to the freeway in just five minutes."
"UPDATED/NEW"
If you've done anything to update your vacant space — whether it's residential or commercial — let readers know right away. Updates tell potential renters that you're the kind of landlord who takes care of their properties. It also puts them at ease to know there's at least one thing they don't have to worry about fixing anytime soon.
"LANDSCAPED/LANDSCAPING"
Be sure to describe the grounds as well as the building, especially if you live in an area with nice weather. Landscaping and other curb appeal factors add value to rentals too.
"READY"
Let renters know your space is ready to go, and there will be no wait or hassle moving in.
"TILE/GRANITE/WOOD/STAINLESS"
If your vacancy has any of these finishes, be sure to call them out in your online listing.
"PETS"
Whether you allow pets or not, being upfront about your policy will make sure you attract the right applicants without wasting anyone's time.
"CALL NOW/APPLY TODAY"
Like any ad, you should include a clear call to action that will help convert prospects into leads. Tell them what the next step is. If you use Yardi Breeze Premier and market your residential properties on RentCafe.com (for free), interested renters can apply online right then and there.
Ready, Set, Market!
As our world gets progressively more virtual and prospects are bombarded with messaging and imagery, it is essential to learn, acknowledge and articulate what makes you different as a brand, as a property. Language on your website is all about adding character to your properties and an essential part of creating a community. By using the right descriptors, coupled with a dynamic website and powerful imagery, you are well on your way to setting yourself apart in this thriving sector.