Dread the thought of end-of-the-month paperwork? You're not alone. Property management and owner reporting can be a hassle, especially if it involves managing multiple spreadsheets and getting the mail out on time.
But the good news is, it doesn't have to be. Automation is making it easier than ever to speed up the reporting process. Keep reading to learn how to impress property owners with the refreshingly simple reports and quick communication tools in Yardi Breeze Premier.
Generate owner statements and reports with just a few clicks. Customize reports by owner or property, then share the results in seconds via secure owner portals or email.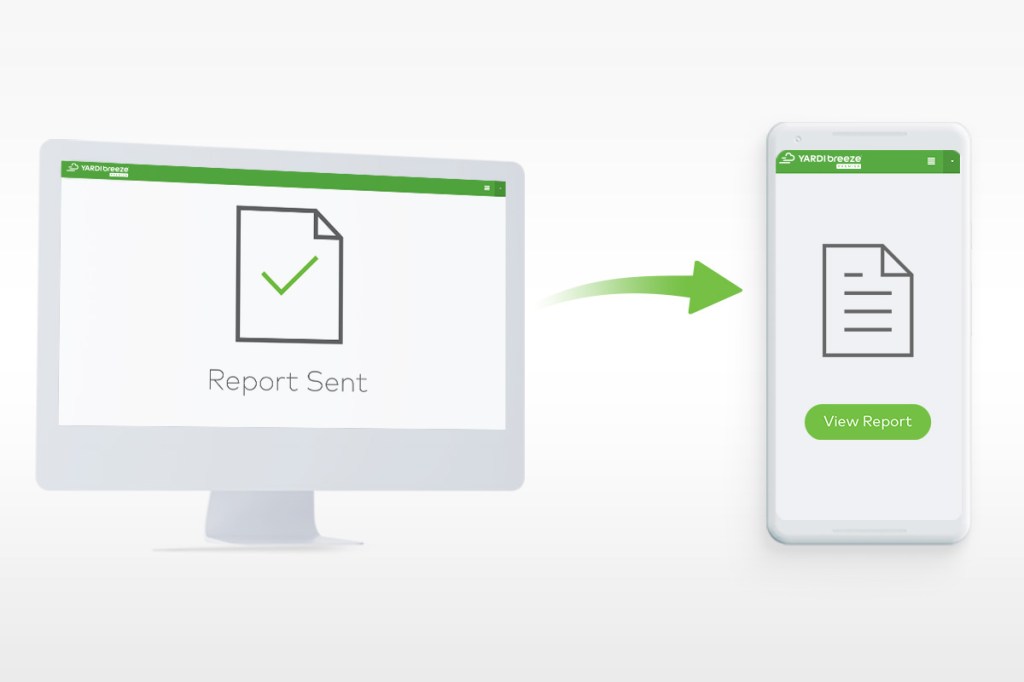 How does owner reporting work in Yardi Breeze Premier?
Reporting is faster than ever with Yardi Breeze Premier. Just set up a report packet with the monthly reports you want to send. You can customize multiple report packets to generate exactly the collection of reports you want.
The owner statement report in Breeze Premier lists all transactions for an owner's properties, within a given time. If a property has more than one owner, its individual owner statements will automatically reflect income and expenses based on the percentage owned.
You can also automatically create owner ledgers to include in your report packets that show only one owner or all owners of a property.
When it's time to do your reporting, simply select a report packet and the month. Then select an owner and/or a property. Click "Display" and the report packet will automatically appear in the bottom half of your screen.
Do you have an owner with multiple properties? Check the box next to "Consolidate" to create a portfolio report instead of reporting per property.
How can you make owner communications easier with Yardi Breeze Premier?
Breeze Premier owner portals make it easy to communicate with property owners. Owner portals are a secure place to share documents like reports, leases and any files that might be pertinent to an owner's properties. Owners can also see a snapshot view of each of their properties.
Property owners receive a login and can access their portal at any time. They will see only the information you choose to share with them. This convenient access helps both you and the owner by increasing transparency and cutting down on phone calls.
The owner portal is the fastest way to share your reports. When you run a report, you can instantly publish it to the owner portal. Owners can then log in and view current and past reports.
You can easily email reports to your owners too. Just a few clicks and the monthly report will be on its way.
Already a Yardi Breeze Premier user and want a little help?
No problem! If you're a Breeze Premier user who wants to learn more about the great owner tools available to you, you have a few options. First, log in and check out our reporting articles in the Help Centre. Then, check out the live training schedule to join one of our weekly webinars or use the live chat window to talk instantly with one of our support techs. It's that simple.
More effective owner interactions, less hassle. Isn't it time to make owner reporting a breeze?