One great thing about using Yardi Breeze Premier to manage your properties is that RentCafe is included in the low monthly price. But what is RentCafe?
RentCafe helps you manage all the things prospects and tenants might see and do online. You can use it to post listings, accept applications and more. In fact, RentCafe makes these five things a breeze: listing syndication, leasing, payments, maintenance requests and communications. Keep reading to learn a little more about each one.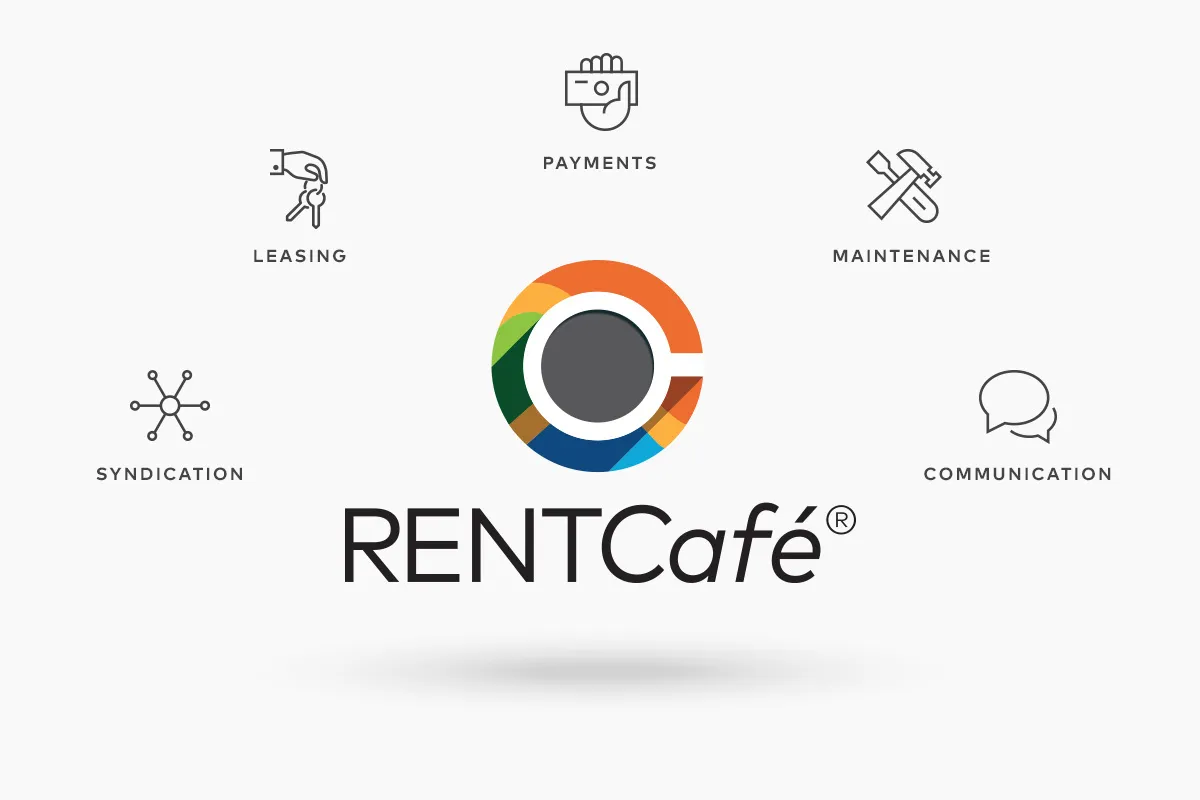 Syndication
Listing syndication is a critical marketing tool in today's online rental environment. Using RentCafe, you can automatically post your listings on dozens of online rental websites to reach thousands of potential renters. It's quick, easy and free!
If the pricing or availability of your rentals change in your Yardi Breeze Premier database, RentCafe will update that information for you on the other websites daily. Let us automate the listing syndication process so you can stop wasting time on duplicate manual data entry.
Leasing
With RentCafe, you can accept online applications, screen tenants and manage leasing too. Online leasing services are more convenient for prospects, allowing them to apply whenever and wherever they want. It also saves you the time and hassle of associated with incomplete, hard-to-read and easily misplaced paper applications.
Once you move a tenant in, they can use the RentCafe resident portal to access and review their signed lease documents. Never hear a tenant say "I lost my copy" or "My lease didn't specify that" again.
Payments
Online rent payments make it a lot easier for you to collect rent. If a tenant is on vacation, out of stamps or doesn't have a cheque, they can still pay rent on time through RentCafe. Read about the five surprising benefits of online rent payments to see why you should set up electronic payments as soon as possible.
Maintenance requests
RentCafe makes maintenance easier by helping tenants submit maintenance requests online. Tenants can describe the issue, add photos and give you access notes on the online work order form, so you don't have to rely on incomplete notes or panicked voicemail messages. Your maintenance clients can log in to see maintenance requests and post progress updates in real time, so everyone stays in the know without a bunch of back-and-forth calls.
Communication
Prospects and tenants using RentCafe can opt to receive SMS text notifications, making communications a breeze. Did you know that text messages have a 98% open rate, compared to the 20% open rate of emails?
There's an app for that…
Another great thing about RentCafe is that there's an app for your tenants. If they need to check on their account, make a payment or follow up on a maintenance request, they can just open the app on their phone or tablet. Check it out: RentCafe Resident for iOS and RentCafe Resident for Android
Ready to get started? If you're already a Yardi Breeze Premier client, log in and go to the Property screen. Then open the RENTCafé tab, fill out some information, add photos and click to save. Choose whether to syndicate your property's listings and if your tenants can use the resident portal.
Not a Yardi Breeze Premier client yet? Get in touch and let us show you how we can make property management refreshingly simple.