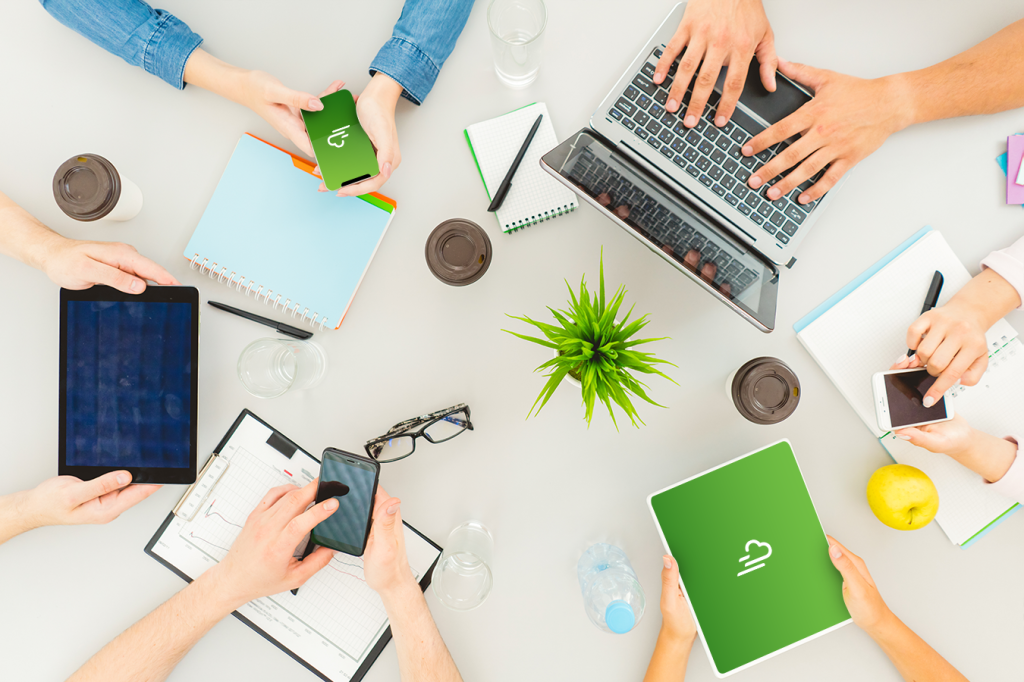 According to a 2021 Statistics Canada report on businesses, a labour shortage is expected to impact over one-third of the multifamily industry, and retaining skilled workers will affect over one quarter. Rudimentary routines can intensify feelings of burnout, so property management companies that embrace technology to make work easier and more efficient will have a better chance of retaining their employees. Allowing your staff to showcase their unique skills and creativity will increase the likelihood of them staying and developing their careers in your organization.
Shift away from property-centric work models
Digitizing your business processes can seem like an overwhelming undertaking. However, by implementing a phased automation strategy and involving your staff throughout the process, your experience can be energizing. Start by identifying what technology has worked to your advantage at the property level. Then, working with your software provider, determine how you can leverage that for similar high-volume, low-value tasks. Your approach should focus on centralization based on specialization: optimize your teams that manage leads, resident services, maintenance, collections and accounting.
 It is also important to consider the benefits of all-in-one property management software, which provides more accurate data and requires less training for employees.
By creating synergies across roles, you eliminate redundancies, which lets employees prioritize more meaningful interactions. This includes building connections with residents and working higher quality leads.
Evaluate marketing
Maintaining your online presence can be one of the most tedious aspects of your business. Internet listing services (ILSs) and websites are designed to help you meet your customers where they search online. To make this easy, take advantage of automated listing syndication, which requires your team to only enter property and unit data into your management system one time. All vacancies are automatically updated across dozens of online rental websites in real time. They include details such as rental pricing, availability, amenities, office hours and more. The time saved from avoiding multiple entries enables staff to focus on residents and help grow the business.
Elevate leasing
With a growing Canadian population and a limited housing supply, an online customer relationship management (CRM) platform is your best choice for tracking communications with prospects, prioritizing follow-up activities based on specific roles and offering remote work opportunities for leasing agents. The ideal CRM not only gives you full visibility into productivity levels, but it also provides select staff access to applicant and resident histories across your communities. This is a useful feature for new or part-time workers and does not break the bank.
Improve how you nurture leads with a single solution that accepts electronic applications, screens tenants and services residents.
Engage maintenance & operations
Unless you make yourself available around the clock, 365 days a year, maintenance requests might be left unattended. This could result in property damage or dissatisfied residents. To gain peace of mind, offer your residents a mobile app where they can conveniently and securely submit maintenance requests. Additionally, an all-hours maintenance call centre provides a solution that follows your budget. It can also be turned on or off at any time.
Streamline routines & humanize exceptions
Automation and centralization are important parts of growing your business. By automating routine and time-consuming tasks, employees and stakeholders will soon see improvements throughout the lead-to-lease life cycle. Your objectives can be more easily met when your tools are secure, intuitive, scalable and fully integrated.
To learn more about your technology options, contact our Yardi Breeze Premier experts today.