This is not your typical online quiz. Feel free to tally up your yes/no responses, but we're not awarding any points. (More on that at the end.)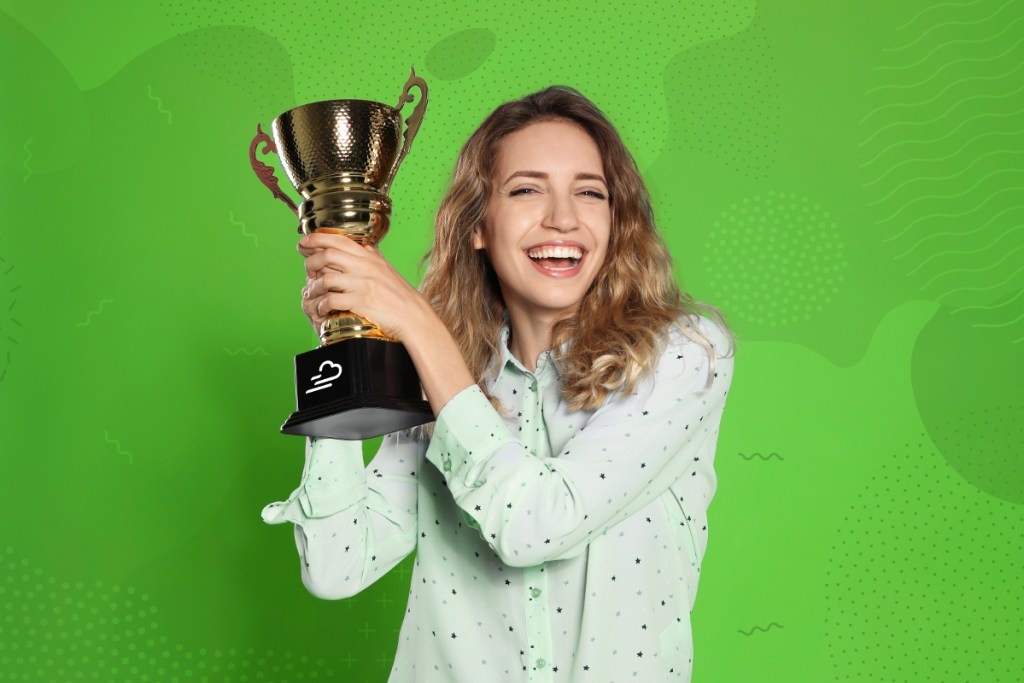 1. Do you believe kindness and empathy matter in your business?
The Golden Rule, "treat others as you would like to be treated," isn't just a grade school lesson. It's good advice for everyone, especially those who run a business. Treating your renters with kindness is always an important part of being a professional. But empathy, which involves truly understanding how others feel (and why), is what separates the best from the rest.
Landlords and property managers who put kindness and empathy first will earn the appreciation, respect and loyalty of their renters. A simple kind act, especially during a difficult time, is something most people never forget.
Pro tip: Putting kindness into action
Warm feelings may not be enough for those in need of financial relief. Can you afford to offer rent assistance in tough economic times? It might be better to temporarily collect reduced rent or no rent for a set period of time than lose a good resident.
2. Do you respond to feedback on social media?
Social media is full of opinions. If you have a Facebook page for your business (which we highly recommend you do), you're going to encounter some colourful responses over time.
It's often easier and more fulfilling to respond to kind comments than negative ones, but every criticism is an opportunity to build a stronger relationship with that person and your community. If you treat upset individuals carefully and respectfully, you might learn ways to better service your community and win over new fans. Doing so is good for your reputation — others will see how dedicated you are to doing right by your residents.
3. Are you on top of property maintenance?
When prospects first lay eyes on your properties, they're going to make judgements about what they see. Are the plants and trees cared for and trimmed? Is the grass cut and are weeds pulled? Are walkways, foyers and communal spaces well-maintained? Likewise, a unit should be move-in ready before a prospect steps foot in it or takes an online property tour. Taking the time to do proper maintenance helps separate you from the competition.
Pro tip: Maintaining properties during social distancing
It's entirely possible that non-critical maintenance tasks are put on hold until it's safe for maintenance staff to enter individual units. If this is the case, make that clear to prospects, but be sure to say what your plan is to finish those jobs. On the other hand, this could also be a good time to catch up on maintenance, especially if it's safe and fewer people are moving about.
4. Do you reach out for lease renewals 60-90 days in advance?
As lease renewal time approaches, some residents can get anxious. This is especially true during economic downturns. They may worry about last-minute rent increases, finding a new place to live on short notice, etc. When you give a renewal (or even non-renewal) notice 2-3 months in advance, you're giving your resident ample time to make an important life decision. If you want to keep them as residents, do your best to lock them in early.
5. Do you take advantage of technology?
Property management software can be a landlord's best friend. Technology automates or streamlines the most time-consuming tasks, including ILS syndication, prospect screening, accounting, maintenance tracking and reporting.
Have no fear of a tech takeover
In a people and service-focused industry, technology will never fully replace the human experience. Software helps make your business more streamlined and ultimately more profitable, helping you focus on the more rewarding personal interactions with your renters and prospects.
Your results
You can toss out your tally, because there are no points for this quiz. If you got this far, congratulations! You are a truly great landlord. You took the time to reflect on your professional habits and beliefs. Taking this quiz shows that you are the type of landlord who is always pushing yourself to provide the best possible service for your renters and the best workplace for your team. That's what makes you great in our book. Keep it up, rock star!