One of the best ways to market vacant units is to take prospects on a live tour of your properties. However, many people are too busy or live too far away to make in-person appointments. To help out busy apartment hunters, you can set up live online tours of your properties.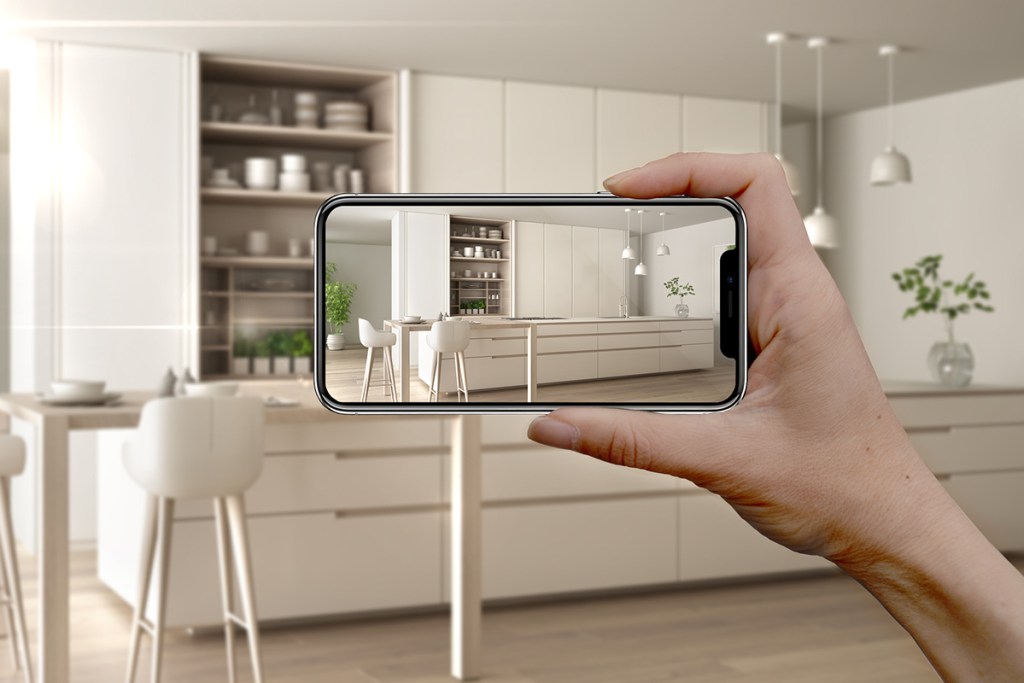 How to conduct a live tour
Live streaming is a great way to drive more prospects to your properties. Imagine showing a unit to 100 people at once. That thought gets you pretty pumped up, right? Of course it does.
There are many free streaming services, such as Periscope, Skype and FaceTime. Here's a "cheat sheet" of things to remember before you start your live tour:
Check the maintenance schedule. The unit you're showing and the neighbouring units should not have any work being done while you show.
Walk through the entire apartment before you go live. Check that everything is tidy and presentable.
At the start of the live tour, introduce yourself and state your role. Give an overview of the property: the floor plan, rent, nearby laundry facilities and amenities, etc.
When you enter a new room, state what's new or exciting about that space. Are there upgrades or remodeling jobs worth mentioning?
To save time, anticipate common questions and answer them before they're asked. What's the pet policy? Are there any additional rental fees, such as parking or cleaning?
Get found by prospects on Facebook
Property managers are quickly discovering that social media is an effective way to communicate with prospects. Most of these visits will be to Facebook. Are you connecting with that sizable market, or will your competition get to them first? Regardless how you communicate with your prospects or clients, make sure you are complying with CASL requirements.
Here's more on why you should use Facebook for live tours of your properties:
Millennials and Gen X are most likely to visit Facebook over other social media. These generations are renting more than any other age group, so it's important to connect with them where they are.
Facebook Live videos are free and easy to upload. Facebook also offers the world's biggest advertising tool, in case you want to set a budget and promote your properties online.
Your videos will be saved, so future visitors can find them on your Facebook page.
Feature live tours on your website & elsewhere
On average, 72% of all renters will look at a property website before renting. If you offer online tours, make sure to mention it on your site, as well as all your social media channels.
While public tours are a smart way to engage a lot of people at once, it's also important to give people the opportunity for a one-on-one tour. Encourage prospects to contact you for a private showing, either in person or via a video conferencing method like FaceTime.
Text your prospects
If you're often calling prospects to set up live and online tours, you might want to consider texting instead. Yardi Breeze Premier offers built-in text messaging support that allows you to text both prospects and tenants who have opted in for this feature. This way, your texts come from a professional portal and not your personal phone number.
Benefits of texting
People can respond on their own time.
Texting makes follow-up faster and easier. That's great because people tend to rent from the first party to follow up after the initial contact.
Many people don't answer calls from numbers they don't recognize.
Texting lets you schedule appointments or send a direct link to previously recorded live tours.
To respect your prospects' personal space, keep texting communications professional and to-the-point.
Don't forget to email video links
While texting is great for short messages, email allows for more detail and content. You're often better off sending an email when you want to embed photos, videos and/or attachments in your message. (You'll want to communicate with each tenant according to their preference).
Use Premier to email your tenants with relevant information only, such as the live online tour recording they requested. Don't send them anything they didn't ask for, or they may stop reading your messages altogether.
Email is also a great marketing tool for your properties. If you have a business newsletter, each live online property tour can drop right in prospects' inboxes. This keeps more people in your circle of influence.