We'd like to introduce you to Parisa Vafaei, regional director in our sales department. You might run into her at one of our events or chat with her on our website if you need support. She's an expert in all things Yardi Breeze Premier, and as you'll read in a minute, a great team member.
It's time to say hello to Parisa!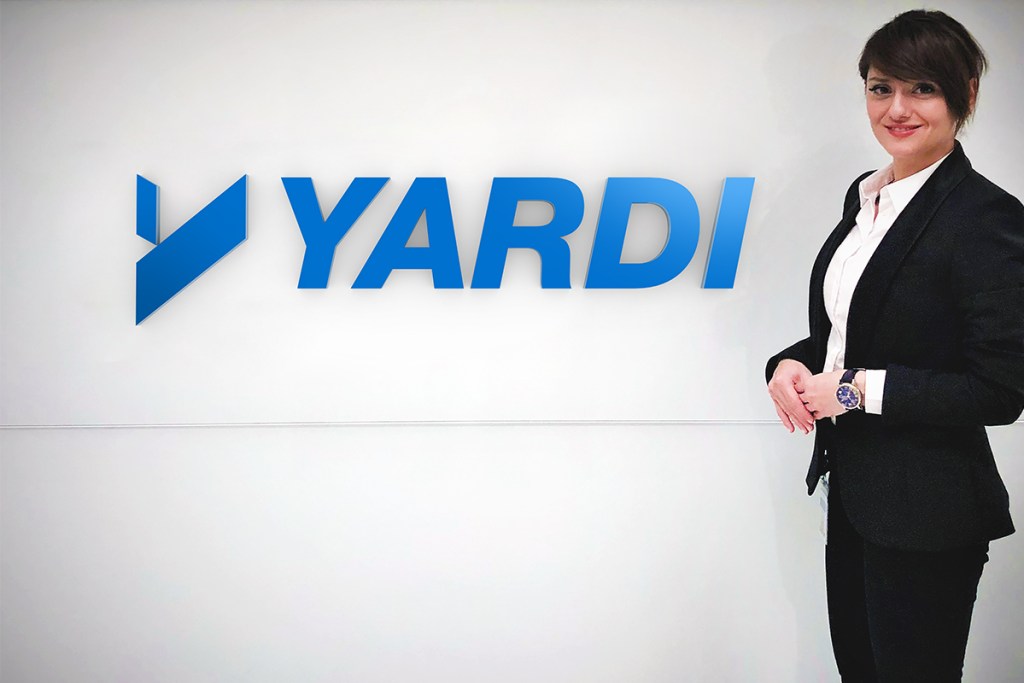 What do you like best about your job?
The people. We are all focused on the same things: our clients and our industry. Because we share the same objectives, it really feels like we're on the same page. It's fun to work toward the same goals.
Do you speak any other languages? If so, which ones?
I speak, read and write Farsi fluently. I enjoy Persian poetry. It's an older dialect, and it's not understood by many people. People have to take classes to understand a poem that was written 2,000 years ago.
How do you like to spend your free time?
I like to be active and travel. In the winter, I like to snowboard. In the summer, I like playing volleyball and hiking.
I look for destinations that invite exploration, with plenty hiking and nature. Recently, I went to Europe for 18 days. I visited Amsterdam, Brussels, Frankfurt, Munich, Zurich, Interlaken and Burn. I prefer to travel alone, meeting people I otherwise would not. Last year I went to Italy alone.
What is the most interesting place you've ever traveled?
The city of Atrani, south of Italy. It's a very small city next to Amalfi, so it's often missed by travellers. The only reason I went was because another solo traveler and I couldn't find a place in Amalfi.
Atrani is the kind of small city where everyone knows everyone, yet they made us feel like family. During dinner, everyone would show up in the centre of the city to eat, dance and listen to music.
If you could have a superpower, what would it be?
I would fly, because I could go anywhere.
What is your favourite movie of all time and why?
That's a tough question. Probably My Big Fat Greek Wedding.
What is one thing on your bucket list?
At some point, I would like to take a week-long trip to the north pole. I'm fascinated by the way our planet renews itself, and our climate is greatly affected by conditions in the arctic.
I want to see wildlife in a pure, mostly untouched environment. I want to appreciate the earth. Already I've been to many different climates, and this would be on the extreme end of cold.
(I would go to the Amazon, but I'm afraid of bugs.)
If you could have dinner with anyone, alive or dead, who would it be and why?
I'd meet my grandpa, because I never met him. According to what my family tells me, my dad is a lot like him. My dad is the feminist in my life. He is always encouraging and supportive of his family, and I would like to get to know the source of his attitudes.
Thanks, Parisa!
We'd like to thank Parisa for sharing a little bit about her life and interests with us.
Want to get to know more of our team? Check out these Yardi Breeze Premier profiles.