The Yardi Breeze Premier team is practicing social distancing while continuing to serve the industry at large. Each and every one of us wants to thank the doctors, nurses, police officers, firefighters, EMTs, caregivers, shop workers, truck drivers and others who are on the front lines keeping us safe and healthy so that we can focus on taking care of our clients and the communities where we live and work. Countless others have been affected as well. Here's how our team is working remote.
Peter Altobelli, vice president of sales in Canada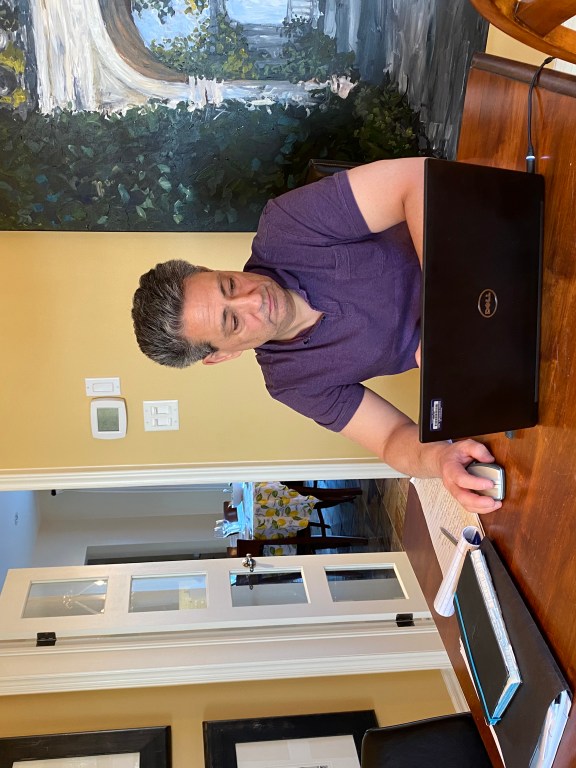 The transition to work from home was smoother than expected, not just for myself but for all of the Canadian employees. Since then, my focus has been more on how we can help our clients, the communities they serve, and the real estate industry. To be honest virtual meetings are not my preference, but it is nice to see that we are all in this together working towards the same goal.
Amanda Moreira, senior marketing associate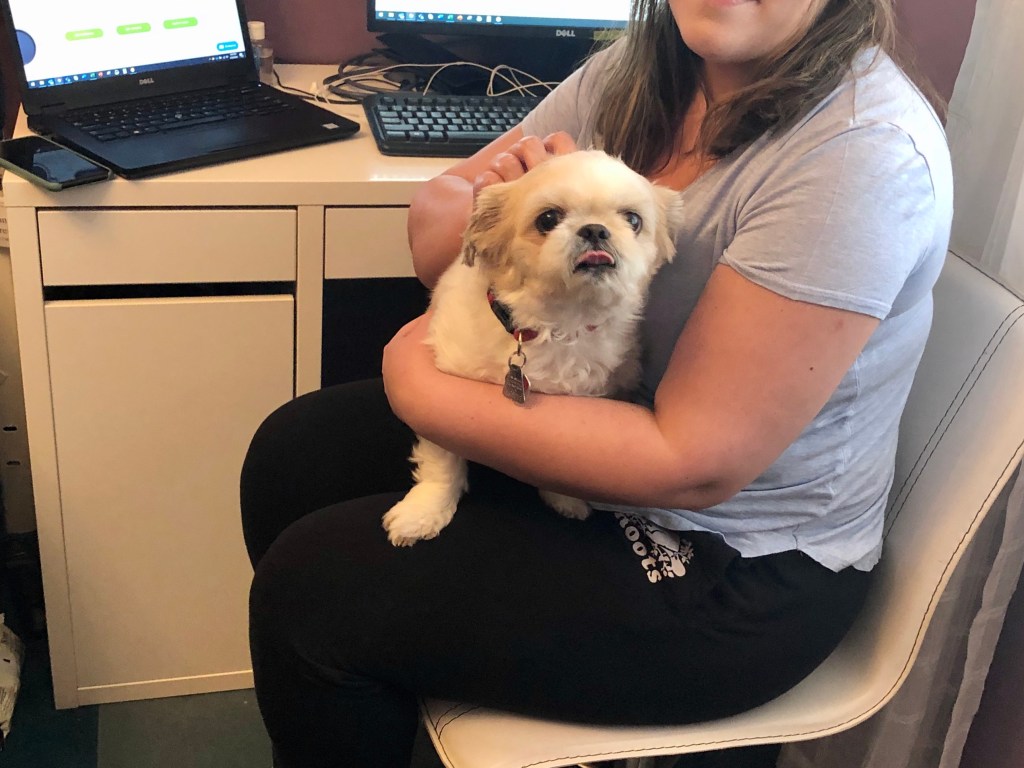 Working from home has been a fun transition during these uncertain times. I am happy that my puppy can join in on all my calls and lunch break! But I do miss my team and the people I sit right next to. Finding a routine during the day was difficult at first, but now it's my new norm.
Dani Legault, project manager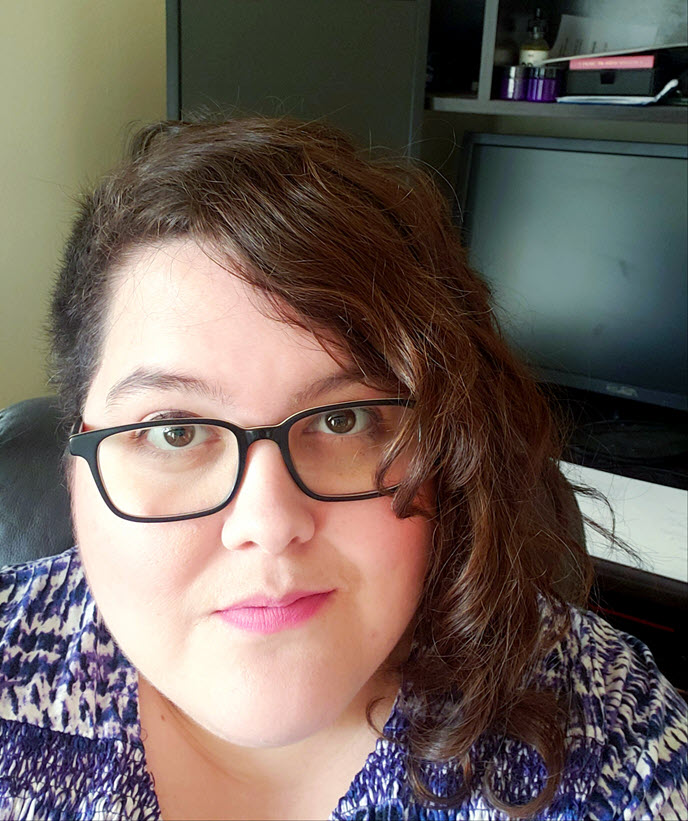 It wasn't hard to transition to working from home. I support our entire Breeze team, and most of them are remote to me, even when I go into the office every day. So, the way we communicate and collaborate hasn't changed much, but my commute is way shorter. I also live alone, so I'm not jockeying for space with other people in my apartment, and I can play music all day as loud as I want. The biggest challenge has been getting my cats to chill out while I'm presenting. Every time I host a webinar, they decide they want to be panelists.
Parisa Vafaei, team leader sales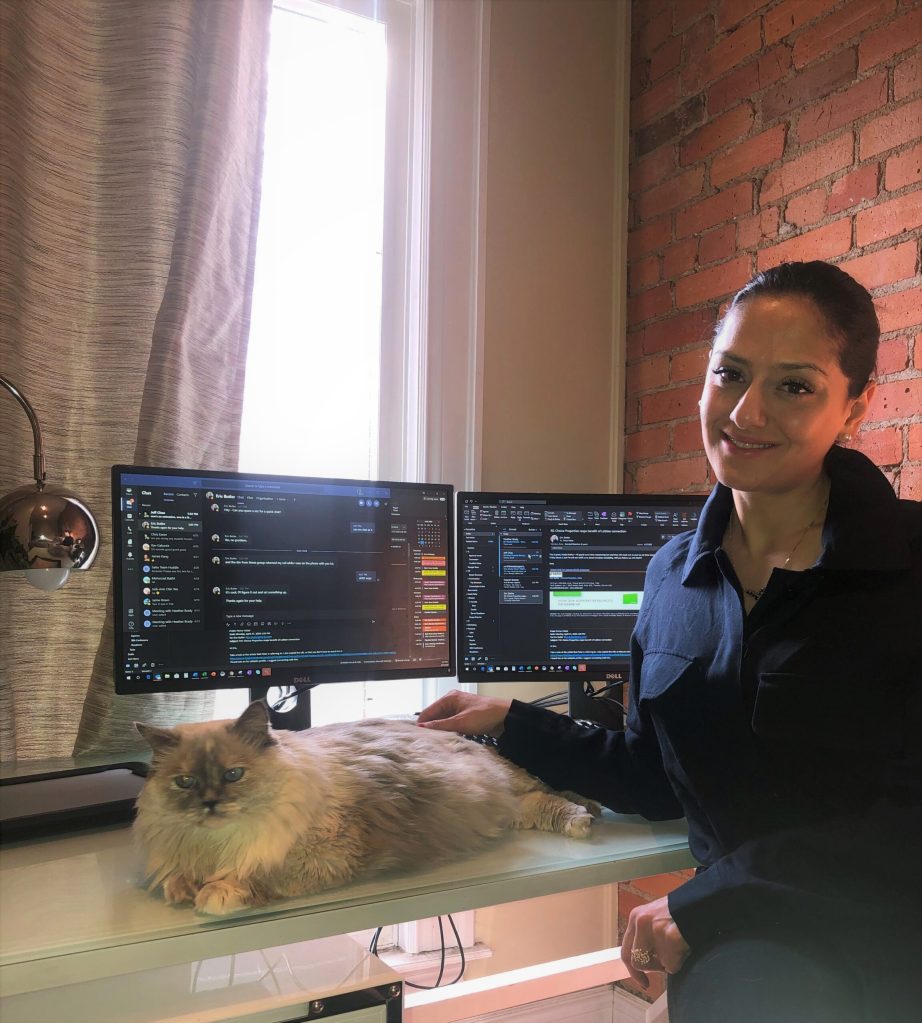 At the beginning of the transition, I didn't know how to shut down work and I could not set boundaries. The transition meant that I really had to stick to a set structure for my home life as well as my work life; meaning, I had to take scheduled breaks and lunches, as well as, turn off my computer at the end of the day. I also designated a specific space in my house as my workspace. It's important for me to keep the other parts of my house a work-free zone in order to live a balanced life at home. It's also nice to have a furry friend who sits by you and comforts you during these special times. Say hello to my little friend, Jeejee [no intention to quote Scarface].
Ian Wilson, graphic design
The transition from in-house designer to designer in a house was relatively smooth. Fortunately, I found a small pop-up table that fits both of my monitors. The reduction in background noise and sunny window view has helped with productivity. While there are perks to a significantly shorter commute, I do miss having my morning coffee with coworkers.
Jeff Chau, account executive
It's nice to be home with my family… but what day is it? (Just kidding.) It's been a great feeling to be able to help our Canadian clients through this period of social distancing and working from home.
Kristin Van Ranshorst, social media specialist
Although I'm accustomed to working remotely, my household recently transitioned to being at home too. My dogs (one is pictured) are pretty happy to be getting extra pets, treats and attention these days since we're not out on walks and hikes like usual.
If working from home is new to you, here are a few things that have worked for me.
Find or create a dedicated workspace. (It's okay to get creative!)
Schedule a daily 10-minute check-in with yourself to go over your daily tasks and high-priority deadlines.
Stay connected with your team and clients using email, messaging platforms and social media.
As tempting as it is, don't skip lunch or scheduled breaks.
Have an end-of-day routine to signify the day's end — make this a habit.